THE MORK FAMILY DEPARTMENT OF CHEMICAL ENGINEERING & MATERIALS SCIENCE
Chemical Engineering & Materials Science
Make the Stuff of Tomorrow
Chemical Engineering & Materials Science (CHE)
Chemical Engineers design, control, and optimize large-scale chemical, physiochemical and biochemical processes. They are also involved in the development and design of new materials ranging from advanced composites used in automotive and space-related industries to materials used in the biomedical and electronics fields.
Chemical engineers are employed in ares as diverse as the chemical, pharmaceutical, energy, material and environmental industries. Emerging fields in chemical engineering include biotechnology, the design of environmentally benign processes, and the synthesis of new materials (including bio- and nanomaterials). Chemical engineers are uniquely qualified to provide solutions to many pressing problems in the areas of energy, environment, and materials science.
CHE Podcast Playlist
Check out all of our podcast episodes related to Chemical Engineering. Whether it's Dr. Armani discussing curing cancer and making the internet faster or Sophie talking petroleum engineering at her internships with Chevron and Aera.
Viterbi Voices: The Podcast is your chance to hear stories about research, classes, student life, and more directly from our faculty, students, and other members of our engineering community. Click the link below to see the rest of our episodes!
While many students choose a primary degree in chemical engineering with no added specialization, we also offer the opportunity to deepen your education in six emphasis programs: Biochemical (CHEB), Environmental (CHEE), Sustainable Energy (CHSE), Polymer/Materials Science (CHPM), Petroleum (CHPE), and Nanotechnology (CHEN).
Chemical Engineering (Polymer/Materials Science)
Students interested in careers in polymers and materials would find this option most appropriate.  Whether you are interested in plastics, electronics materials, semiconductors, or other materials, this emphasis focuses on understanding material properties.
Course Plan
Chemical Engineering (Petroleum)
The petroleum option is most appropriate for students interested in the exploration and production aspects of the energy industry.  There is currently a great demand but limited supply of petroleum engineers because there are only a small number of universities training petroleum engineers
Course Plan
Chemical Engineering (Nanotechnology)
The nanotechnology option is for students who are interested in learning the properties of materials on the nanometer scale, and will study specialized probes capable of visualizing matter on these length scales.  Nanotechnology involves the study of matter at length scales that are intermediate between the molecular and the bulk.
Course Plan
Researchers in the Mork Family Department of Chemical Engineering and Materials Science are at the forefront of investigations that will aid in emerging technologies. Research areas include technologies that impact oil and gas performance and maximize the world's fossil fuel supply, the latest polymers and composites, and ways to remediate contaminated soils. In addition, researchers are creating new technologies for more efficient, environmentally sensitive future. The Mork Family Department is well-equipped for experimental research with modern instrumentation located in core laboratories across campus, including NMR spectrometers, electron microscopes, surface analysis instrumentation, and nanofabrication tools located in clean room space.
Research highlights within the department include: Nanobioparticle engineering, membrane separation, membrane reactors, molecular modeling and simulation, nano, bio, and photonic materials, immunoengineering for cancer therapy, modeling oil and gas reservoir performance, microfluidics for nanomaterial synthesis and bioanalysis, and much more!
We have a balance of programs - theoretical, computational, and experimental – which exemplify the Viterbi School's approach to intensive and collaborative research.
Recent Projects
Check out some recent developments from our Chemical Engineering Department.
Faculty will be teaching all of your classes and leading research projects as well. Your opportunities to build relationships with your faculty will begin immediately in your first year, both in the classroom and the lab. Check out a few highlighted professors with whom you may work in the future:
Don't stop here.
Learn more about the cool faculty and amazing research being done at the Chemical Engineering Department at their website:
Your engineering undergraduate degree will prepare you for many career and academic opportunities. Whether you have always known "what you want to do when you grow up" or are hoping to find out, we are here to help you plan for your future beyond USC. We provide dedicated career services starting in your first year to help you find internships, co-ops, and full-time positions post graduation.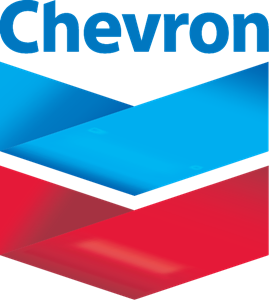 When you graduate with a degree in Chemical Engineering, here are just a few of the future career paths that might lay before you.
Design and optimize cost effective ways to produce energy, drugs, plastics, and chemicals
Develop new biological and therapeutic agents
Establish new methods for chemical processing
Find solutions for environmental problems
Streamline petroleum exploration and refining
Create new consumer products and manufacturing systems
Regulate environmental health and safety standards
Production, design, development, and research in all fields that involve chemical changes
Don't take our word for it. Ask some Viterbi alumni:
"After graduation, I joined the Applied Materials and Surface Science Lab at UC Berkeley. My project is focused on building high power density supercapacitors with a novel architecture based on nanoparticle-decorated graphene."

Anna Harley-Trochimczyk

B.S. Chemical Engineering '11
"I currently work as an analyst for Citi Private Bank in DTLA where I aid in providing a variety of financial services to high-net worth clients. My background Chem-E background helps me to analyze new situations and develop creative solutions."

Christian Sanchez

B.S. Chemical Engineering '11
"I work for Chevron as an Environmental Specialist focusing on waste and water issues. I help my team stay in compliance with regulations, while also prioritizing safety and protection of the environment."

Pauline Lee

B.S. Chemical Engineering '12, M.S. Environmental Engineering '13
We want students who like to work hard – both in and out of the classroom. Our students know that going to college is more than attending class and completing assignments. College is about making connections and joining a community of dedicated students, faculty, staff, and alumni. Our students want to work and play with people as interesting as they are, and we have a number of ways for you to do the same.
Your life can be designed how you like it. Join a design team like SC Solar Car. Get professional experience with American Institute of Chemical Engineers. Keep making art with Corpus Callosum. On this page, we have a few student organizations we think you might be interested in, but there are so many more you can get involved in!
American Institute of Chemical Engineers
Professional Organization
Through various events, students gain clarity of their chosen field of study and the opportunities that being a CHE major brings. Weekly study nights and social outings make AIChE a tight group of students within the larger Viterbi community.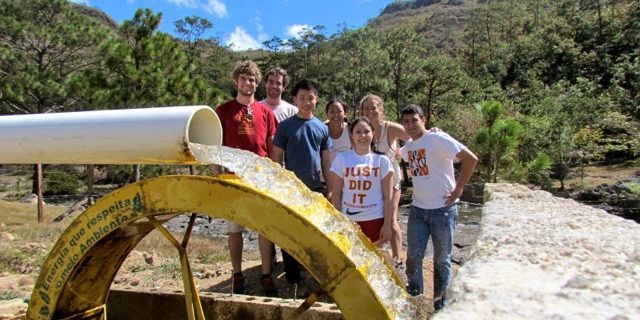 Engineers Without Borders
Service Organization
Students and professional mentors work together to deliver critical infrastructure projects to rural communities in developing countries. For each project, EWB collaborates with the local community members to design and implement sustainable engineering projects.
Society of Petroleum Engineers
Professional Organization
Students with an interest in Petroleum Engineering can gather together for professional and academic opportunities. From research to minors to student organizations and internships, SPE provides a space for our Petroleum Engineers.
Imagine yourself on campus.
Learn more about life at USC as an engineering student at Viterbi Voices:
More Engineering Disciplines
You just learned so much about Chemical Engineering, but that's just the tip of the iceberg. Beyond this department, Viterbi has ten academic disciplines spread across eight departments to make up more than thirty major combinations. Take some time to explore all of your interests.
Want More Info on CHE?
Fill out the form below and we'll get right back to you