ALFRED E. MANN DEPARTMENT OF BIOMEDICAL ENGINEERING
Biomedical Engineering
Biomedical Engineering (BME)
The interdisciplinary field of biomedical engineering (BME) combines elements of engineering (electronics, systems analysis, mechanics) with the life sciences (biology, physiology, biochemistry) to define and solve problems in biology and medicine.
Students choose this branch of engineering for the excitement of working with people and living systems, and for the opportunity to apply advanced technology to the complex problems of medical care.
BME Podcast Playlist
Check out all of our podcast episodes related to Biomedical Engineering. Whether it's Dr. Stacey Finley discussing BME as a pre-med track for med school or the members of Associate Students of Biomedical Engineering talking about the ASBME Make-A-Thon, this playlist was made for you.
Viterbi Voices: The Podcast is your chance to hear stories about research, classes, student life, and more directly from our faculty, students, and other members of our engineering community. Click the link below to see the rest of our episodes!
While many students choose a primary degree in Biomedical Engineering with no added specialization, we do offer the opportunity to deepen your education in three separate emphasis programs: Molecular & Cellular, Electrical, and Mechanical.
Medical School Preparation
The BME programs are easily adapted to include the prerequisites for most medical schools, while also providing applied technical training beyond the basic life sciences.  USC Pre-Med students are supported throughout the medical school application process by the Pre-Health Advisement office.  Many graduates go on to attend top medical, dental, and pharmacy schools around the country, including the USC Keck School of Medicine.
Students can participate in a variety of directed study courses or classroom projects at facilities such as the County-USC Medical Center, the Biomedical Simulations Resource Center, the Medical Ultrasonic Transducer Resource Center, Rancho Los Amigos National Rehabilitation Center, and Children's Hospital-Los Angeles (CHLA).
The Alfred E. Mann Department of Biomedical Engineering features stellar researchers and faculty with high quality facilities. A few research areas within the department include retinal prostheses, medical imaging, neural prostheses, biomedical photonics, cortical prostheses, sensory neurophsiology, ultrasonic imaging and much more! Students have the opportunity to be involved in research as early as freshman year.
We have a balance of programs - theoretical, computational, and experimental – which exemplify the Viterbi School's approach to intensive and collaborative research.
Recent Projects
Check out some recent developments from our Alfred E. Mann Department of Biomedical Engineering.
Faculty will be teaching all of your classes and leading research projects as well. Your opportunities to build relationships with your faculty will begin immediately in your first year, both in the classroom and the lab. Check out a few highlighted professors with whom you may work in the future:
Don't stop here.
Learn more about the cool faculty and amazing research being done at the Alfred E. Mann Department of Biomedical Engineering at their website:
Your engineering undergraduate degree will prepare you for many career and academic opportunities. Whether you have always known "what you want to do when you grow up" or are hoping to find out, we are here to help you plan for your future beyond USC. We provide dedicated career services starting in your first year to help you find internships, co-ops, and full-time positions post graduation.

When you graduate with a degree in Biomedical Engineering, here are just a few of the future career paths that might lay before you.
Build Advanced therapeutic and surgical devices
Create safe implantable artificial materials
Become physicians or pharmacists
Conduct biomedical research
Develop artificial organs
Design prosthetics
Improve medical imaging devices
Don't take our word for it. Ask some Viterbi alumni:
"I discovered my passion for sports medicine and biomechanics research at USC's Human Performance Lab. Now I work at Motus Global alongside professional athletes to test and improve their performance."

Gabriel Glasser

B.S. Biomedical Engineering '16
"I recently received my MD from the Harvard-MIT Health Sciences and Technology program, and was accepted into the residency program in neurosurgery at UCLA!"

Jasmine Thum

B.S., M.S. Biomedical Engineering '12
"I am currently an Associate in Digital Health at Amgen where I work on assessing and piloting new technologies that can transform the patient experience in areas like Personalized Medicine."

Ruchie Bhardwaj

B.S. Biomedical Engineering '16
We want students who like to work hard – both in and out of the classroom. Our students know that going to college is more than attending class and completing assignments. College is about making connections and joining a community of dedicated students, faculty, staff, and alumni. Our students want to work and play with people as interesting as they are, and we have a number of ways for you to do the same.
Your life can be designed how you like it. Get your hands dirty with 3D4E. Continue your passion for volunteering with Engineers Without Borders. Keep making art with Corpus Callosum. On this page, we have a few student organizations we think you might be interested in, but there are so many more you can get involved in!
Associated Students of Biomedical Engineering
Professional Organization
Through academic, social, and corporate events, students gain clarity of their chosen field of study and the opportunities that being a BME major brings. Students are also able to get a foot in the corporate door at the annual ASBME corporate dinner, attended by USC alumni as well as other corporate representatives.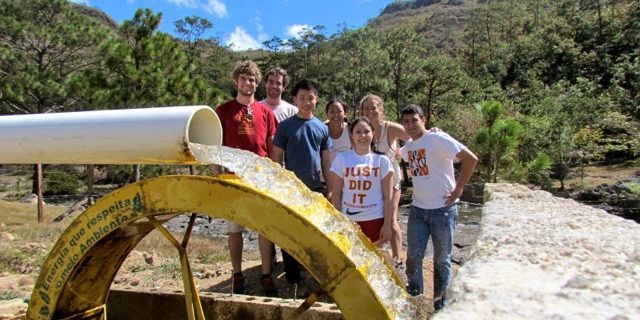 Engineers Without Borders
Service Organization
Students and professional mentors work together to deliver critical infrastructure projects to rural communities in developing countries. For each project, EWB collaborates with the local community members to design and implement sustainable engineering projects. They go as close as San Diego and as far as Guatemala!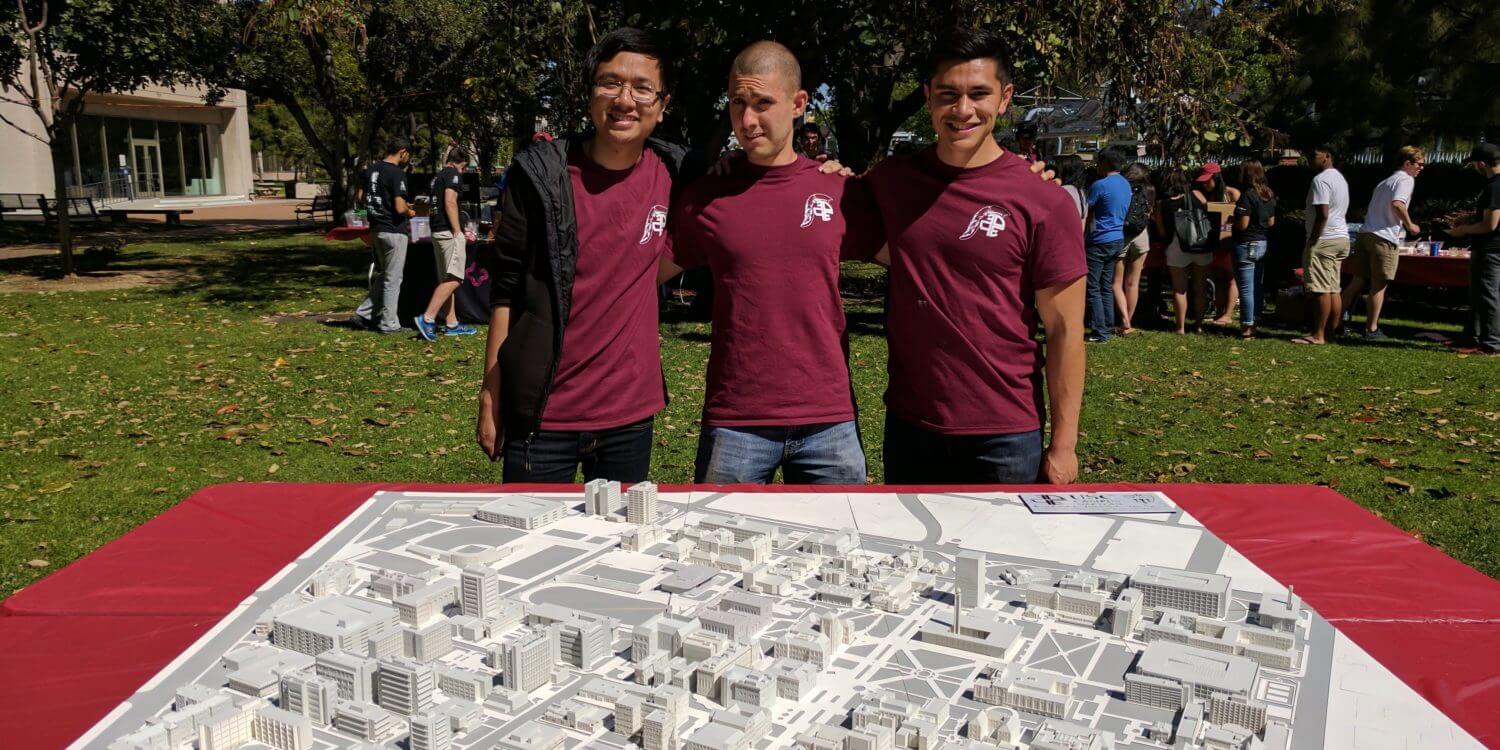 3D4E
3D Printing Club
Students design, 3D print, and assemble products like a 3D printed USC campus map, Settlers of Catan board, hydroponics system, and drones. They're most commonly known for Project Freehand, where they 3D print customizable 3D- printed prosthetic hands free of charge for children in need in the LA area.
Imagine yourself on campus.
Learn more about life at USC as an engineering student at Viterbi Voices:
More Engineering Disciplines
You just learned so much about Biomedical Engineering, but that's just the tip of the iceberg. Beyond this department, Viterbi has ten academic disciplines spread across eight departments to make up more than thirty major combinations. Take some time to explore all of your interests.
Want More Info on BME?
Fill out the form below and we'll get right back to you