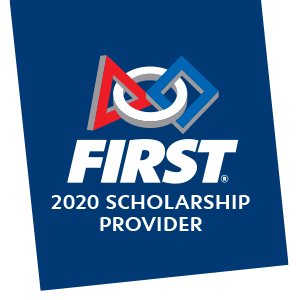 FIRST Robotics Scholarship
As a host for the Southern California regional competition and a sponsor for local high school teams, the USC Viterbi School of Engineering has first hand knowledge of just how exciting and motivating FIRST is for students who are considering careers in engineering or computer science.
In partnership with FIRST the USC Viterbi School of Engineering has established a $5000 renewable, merit-based scholarship for two students who have participated on either a FIRST Robotics Competition (FRC) team or FIRST Tech Challenge (FTC) team. In order for the selected students to receive the scholarship award, the student must be admitted and enroll full time in any major within the Viterbi School of Engineering. The scholarship is renewable, contingent upon satisfactory academic progress in the engineering major and maintain a 3.0 GPA overall, for a total of $20,000 over four years. The winners will be selected based on overall academic achievement and the content of their essay.
FIRST Robotics Scholarship Application Criteria:
This scholarship application is only open to first-year applicants seeking admission for Fall 2022. Students must apply and meet all the application requirements and deadlines (December 1st) for admission to the University of Southern California Viterbi School of Engineering. After you submit your application to USC Viterbi, you will be able to log into your USC application portal to apply to the First Robotics Scholarship.
You must upload a brief essay (500 words or less) on your FIRST involvement through our online application (PDF format).
If you have any further questions or need additional information, please let us know via email at vadmit@usc.edu.
The application consists of a short form and a section to upload an essay. During the application period, you will see a button to log in to your USC Applicant portal to submit an application. If the application period has passed, you will see a form below that you can fill out to send you a reminder when the application is live.
The application deadline is February 18th by 11:59pm PT. 
Got Questions?
Fill out the form below and we'll get right back to you